Benefits of joining Coliving Provence
Deals around the world: get
your referral code

from us!

We are friends with amazing coworking and coliving spaces from all over the world. As a retreats.io member, you have access to exclusive deals all around the world. Explore the benefits of being a retreats.io member below!
Outpost Club is excited to provide members with end-to-end coliving housing in New York. Coliving is a shared housing model where members share kitchens, living rooms, and other common spaces with all other residents. You have the option of staying in private or shared bedrooms of your choice and in different locations around New York and for different budgets.
Everything is included in the flat fee: utilities, wifi, furniture, appliances, kitchen supplies, printers, HDTV and anything else you would need upon moving into a new place. To get pricing and availability, fill in the application, have a brief interview, and move in! Browse our locations at Outpost-Club.com
Referral code:

get $100 off your first month's rent or $250 off of last months rent!
Swiss Escape is a Coliving and Coworking space in the Alps in Switzerland. It is conveniently located in the heart of the village, a few minutes walking distance from the ski lifts, shops, restaurants and sports facilities. All accommodation and working facilities are included in the price. They welcome guests for a minimum stay of one week and up to three months. Explore their offerings at https://www.swissescape.co/
They have one option for their discount:
Referral code:

get 10% off of all stays at Swiss Escape
Restation is excited to have members join them in the heart of Las Palmas, the capital of Gran Canaria island, one of the best places in Europe for remote work and surfing. Restation coliving, located steps away from amazing urban beach, makes everyone feel at home from day one. Everything is included in flat fee: accommodation in single rooms, coworking space access, use of shared areas including sunny rooftop, internet and utilities, as well as regular events and support on-site. Check out www.restation.co for more details on services.
Restation is offering members the following discount:
Referral code:

get 10% off all stays at Restation!
Mokrin House is a coworking and coliving space located in the north of Serbia. It is a modern and urban spot in the rural surrounding. Mokrin House is a perfect place for freelancers, entrepreneurs and digital nomads, who are looking to get away from the big cities and enjoy living and working in the countryside, for 2 weeks, 2 months or 2 years.
They will take full care of you, providing 3 yummy, homemade, healthy meals per day, a big desk for you to work on and comfortable bed for the best sleep you will have in a long time, their free time and after work hours they love to drink good coffee, organize workshops, educational seminars, cooking classes, movie nights and many random activities.
Referral code:

10% discount on the daily price and 18% discount on the weekly or longer stay.
In one of the most beautiful areas of Malta, CoCoHub created an inspiring working and living environment. Who needs motivational quotes if you are staying in one of the most welcoming and beautiful communities with the 24/7 ability to grind? We have partnered with CoCoHub Malta to offer members the chance to stay on the Mediterranean for as short or as long as you'd like! They are offering our members a simple deal.
Referral code:

stay 5 weeks, pay 4 weeks. It's a 20% discount!
Become part of our ever-growing tribe of friends, co-workers, entrepreneurs and business people who are, just like you, committed to sharing their skills, passion, knowledge and commitment to make the working world a better place! Lunablu's offers tailor-made group coworkations typically for 8-16 participants. They offer their services worldwide but have hubs in The Netherlands and in Italy. More information www.lunabluretreats.com
Lunablu Retreats is offering the following deal to retreats.io members:
Referral code:

5% discount on a coworking retreat with Lunablu in 2019
Retreats.io has partnered with SunDesk! SunDesk has been gracious enough to offer our members to become their guests at a discounted price. SunDesk is a coliving and coworking space in Morocco! Their beautifully designed spaces are the perfect getaway where you can also remain productive. Located in the town of Taghazout, there are a number of restaurants to try out wholesome Moroccan dishes. If you like cooking, you're also welcome to prepare your own meals in our office kitchen. When it's time to take a break, check out the surf, or just relax, their terrace offers a stunning view of Taghazout and the ocean.
SunDesk is offering retreats.io members a suite of discounts!
Referral code:
For weekly stays: pay 6 nights and get your 7th night free! Get 7 nights for a week booking

For monthly stays: 10% discount on month bookings

For any stay, you'll receive one free surf lesson!
Sun and Co. is the first coliving and coworking community in the whole Mediterranean Coast. A place for freelancers, entrepreneurs, location independent workers, digital nomads and anyone looking for a great work and leisure balance. A real co-living experience, all under one roof in a 19th-century house located in the centre of Jávea, a historic seaside town in Spain.
Referral code:

5% off of all stays at Sun and Co
Discover free with us Coliving Provence
See the sites, live the adventure
Videos:
Other activities: Local trips and hiking, On-site games, swimming pool, knock-ball shuttlecock problem-solving, BBQs and wood picnics, masterminds, skills swaps, life lessons, workactions, night time star gazing, and lots of on-site entertainment.
If you wish to just work there are lots of quiet places to do this, including our new panoramic outdoor workspace complete with surge power points, covered protection, coffee and fridge. (Warm months only)
Whatever you are looking for in a coliving retreat we can offer you an incredible vista and an extraordinary place to experience it.
Coupled with our growing network around the world, retreats will offer you the choice and the maximum number of possibilities during your travelling years.
retreats.io is a founding member of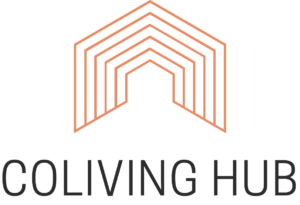 "Coliving Hub strives to enable and empower people around the world to create and use co-living spaces."
Coliving Hub is a NGO, not for profit, created to promote Coliving. It's members are the most active and successful Coliving spaces and is rapidly expanding throughout the world. We invite you to join us.