Shot at our base near Forcalquier this sunrise has received the most likes I have ever had and is continuing to climb.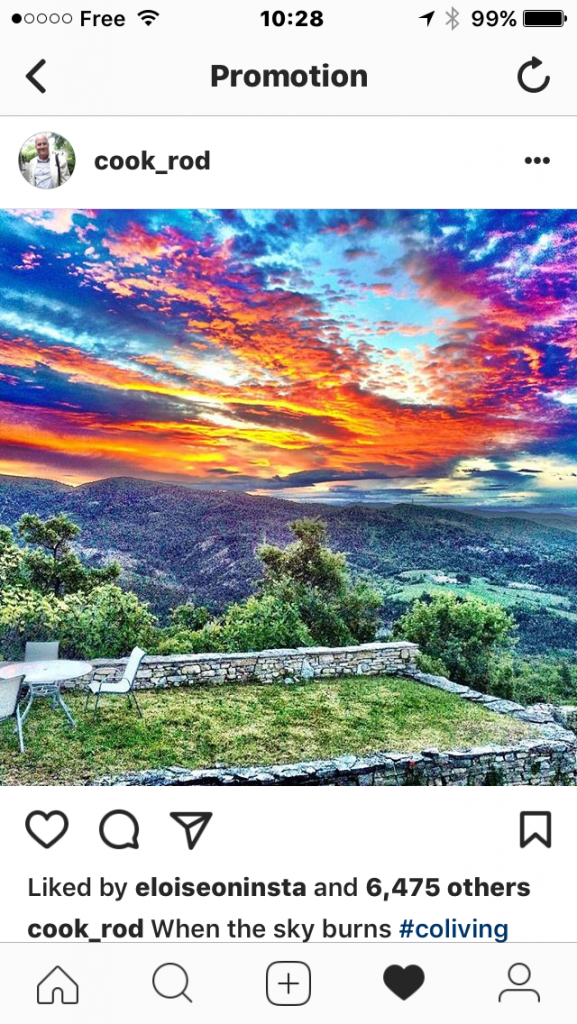 The interesting point is that we get many sunrises like this as the clear semi mountain air peppered with occasional clouds float over our heads.
We also have some of the clearest night skies and you spend amazing evenings just gazing into the distance wondering if someone is up there also looking back at you.
It is true that I promoted this shot but I only spent about 25€ because Facebook offered to promote it at a discount. Obviously helped to yet the exposure and the likes.
La Colle is an amazing natural country paradise and if you Colive here for a while you will find it an inspirational place with much to offer, especially in the creative process on any level. Code, design, writing, imaging, directing, building etc.
We also explore and have much fun togeather eating and sharing our life stories and adventures, come join us and experience the now and develop the future.
We have a limited number of rooms available in July from the 22nd find out more.
Prices