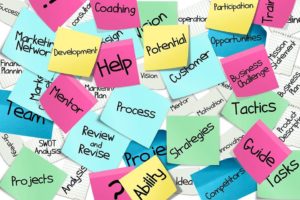 Coliving Dates in 2019
6 May - 7 July 2019
26 August - 30 September 2019
We are closed during the winter period unless special arrangements are made.
Why do we want you to help us reshape the World?
Simply because we care and we would like you to care as much as we do. Help us!
You need to know we are not an Airbnb and we are not jumping on the Coliving bandwagon just to be there.
We are part of a changing developing world of living which is about helping to solve significant problems.
Firstly, let's get out of the way the elephant in the room Airbnb. This was such a good original idea and everyone went for it, friendly hosts that show you their life, well it's not like that anymore. Some still do this but to be honest, most are trying to do as little as possible just to get their money.
Have you ever thought about the landlord who has to pay the taxes and all that goes on with running a home? The mega organisations that now control the rental accommodation market attempt to dictate to the owners price, means and method - making it impossible to develop.
That's not my problem you might say, however eventually everyone is affected by what happens in the gig economy.
You chose to wander and become a digital nomad because you were attracted to the freedom and self-control, see the world, work and do the things you want to do now.
However along the way, you have found that life can be lonely at times and you have joined in on some of the co-something events and enjoyed it.
Coliving spaces
There are centres of excellence that have sprung up around the world where money is not the main reason for doing something, even if it still has to work (someone has to pay the bills).
We, Coliving spaces, have formed together and are combining to make sure that the reasoning for our style of Coliving becomes the de facto model - these are: Friendship, Community, Sharing, Networking and Support.
Anyone that joins in and believe in the same aims can call these houses their HOME and therefore move anywhere in the world and find the same ideals.
We are prepared to put 30% (or more) of our space just into developing this at our place and in conjunction with our partners.
We would like to access your talent
There is much more detail that needs explaining, but I'm not just writing a book. We are sincere, and we would like to access your talent. We can offer in exchange a really great place to stay where you can achieve fantastic work, experience excellent environment and have a few laughs and great food. Come join us if you care.
PS: So that you know, we are a member of Airbnb but have not accepted clients for some time as we are locked into an agreement that is going nowhere.